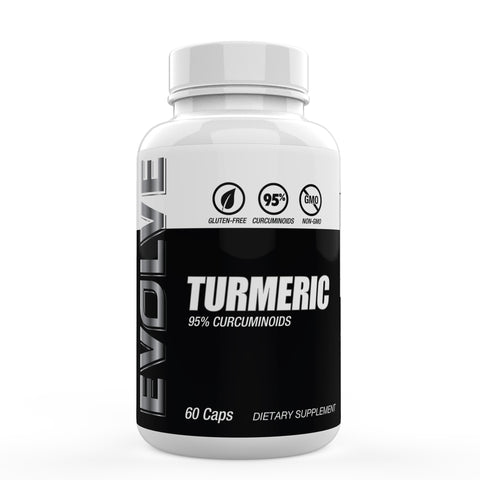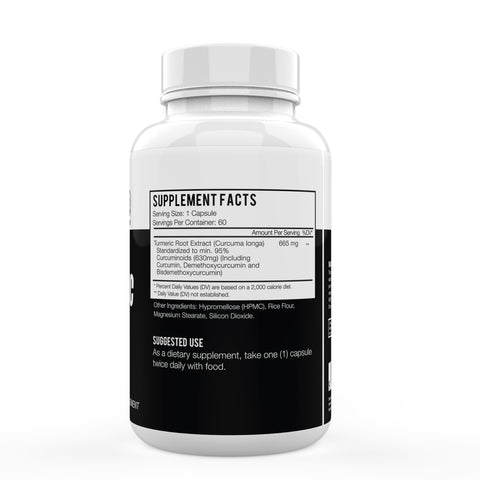 Evolve Nutrition
Turmeric - Evolve Nutrition (60 caps)
Features
Contains 95% Curcuminoids

Helps to relieve chronic pain

Helps to fight joint inflammation

Improves mobility
Benefits
More than just a spice used in your favorite curry, Turmeric offers many health benefits thanks to its highly potent antioxidant-rich properties. Evolve Nutrition Turmeric is top shelf thanks to its composition of 95% Curcuminoids (a family of active compounds within Turmeric) - meaning it's far more potent and effective than the rest!
There's nothing worse than your body failing you with pain and joint inflammation when you're working hard in the gym, chasing those body results. However, with the help of this mobility-improving formula, you'll be up on your feet and propelling towards those goals again in no time, thanks to its incredible anti-inflammatory and pain response properties, even for those who suffer from painful lifelong conditions. 
Not just designed for those who suffer from body aches and pains, Evolve Nutrition's Turmeric supplement is powerfully rich in immune-boosting antioxidants and anti-inflammatory properties, which are known to help fight oxidative stress and chronic inflammation. 
Summary
Take control of your performance, nail your recovery, and support your inner wellness long-term with the support of Evolve Nutrition's highly potent 95% Curcuminoid Turmeric supplement.