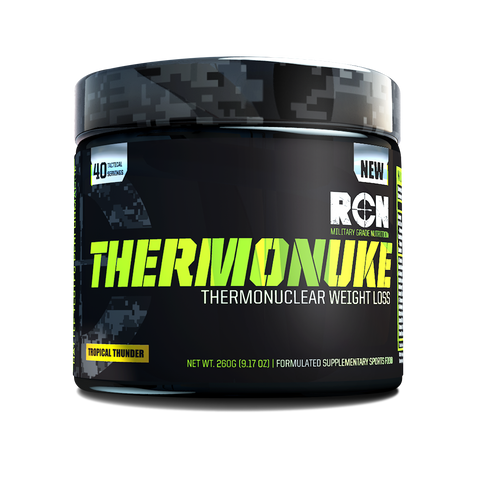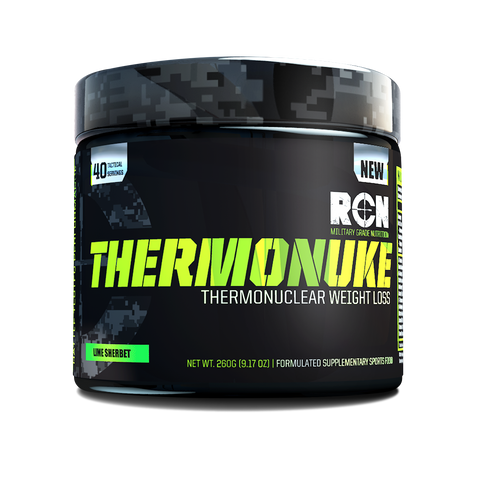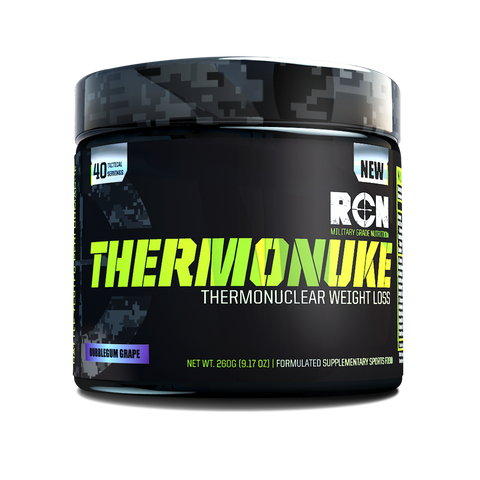 RCN Nutrition
Thermonuke - RCN (40 Srvs)
Thermonuke 
Want to match your body goals with a formula designed to support you? Thermonuke  can help you bring your body goals closer to reality.
Features
May enhance energy, focus and cognitive function

May help supports body goals

Powerful thermogenic formula

Great Tasting 
Benefits
Start each session with the right stimulus for success with Thermonuke, a powerful thermogenic formula that is designed to help you achieve your body goals. This formula supports energy, focus and cognitive function, providing everything you need to take things to the next level every time you train.
Blended with Acetyl L-Carnitine, lean GBB, Beta-Alanine, DIM, infinergy di-caffeine malate and Ashwagandha KSM66 to support your energy levels, assist you on your fitness journey.
Legal Disclaimer 
The information provided on this website and in our product descriptions is for informational purposes only and should not be considered medical advice. Our products have not been evaluated by the FDA and are not intended to diagnose, treat, cure, or prevent any disease. Individual results may vary. Always consult a healthcare professional before using any supplements, especially if you have allergies or medical conditions. Use our products at your own risk, and discontinue use if you experience any adverse reactions. By using our website or products, you agree that ASN USA is not liable for any damages or losses. We reserve the right to update information without prior notice.