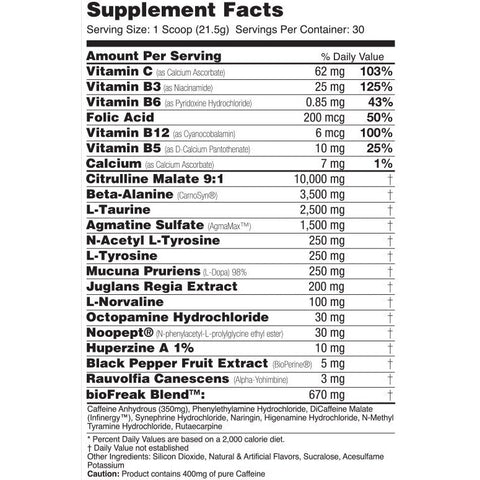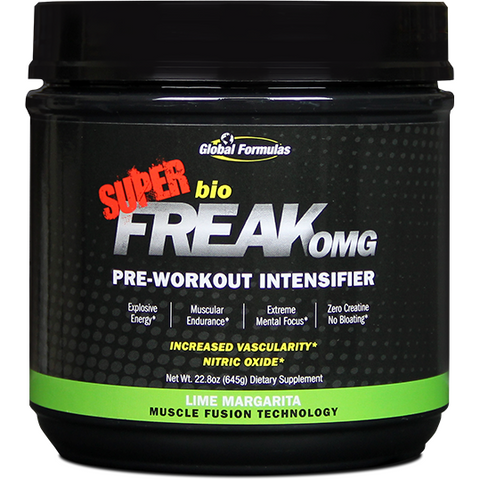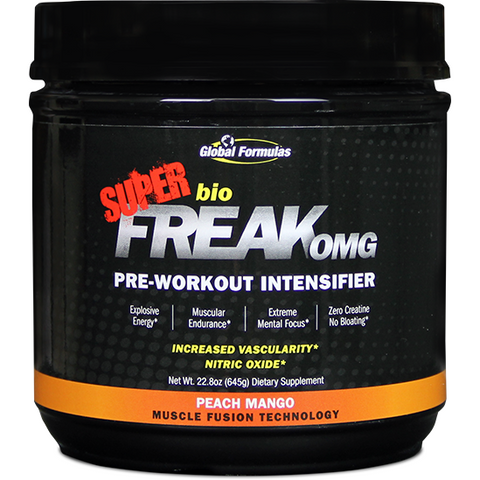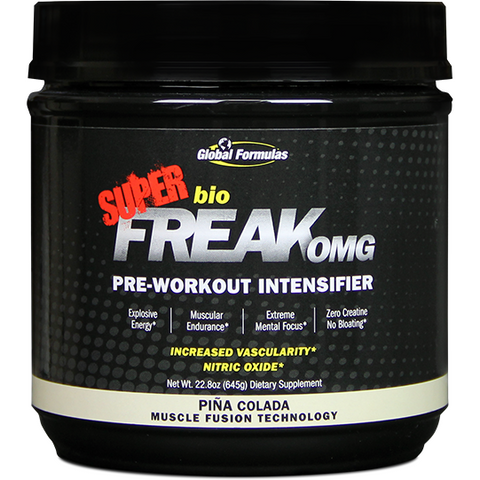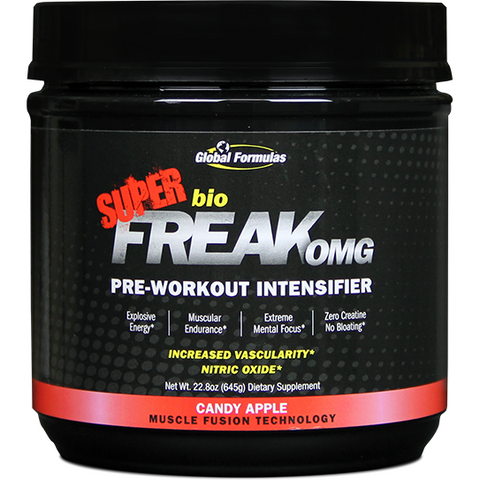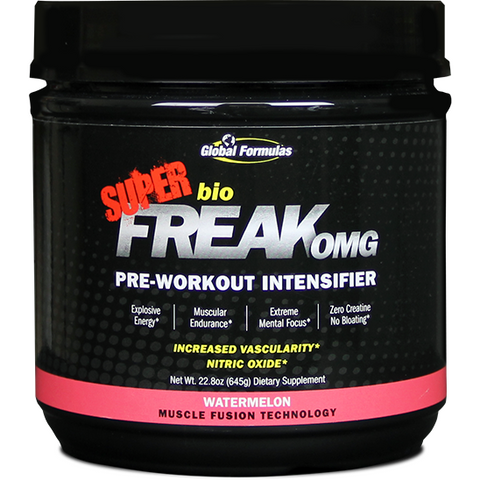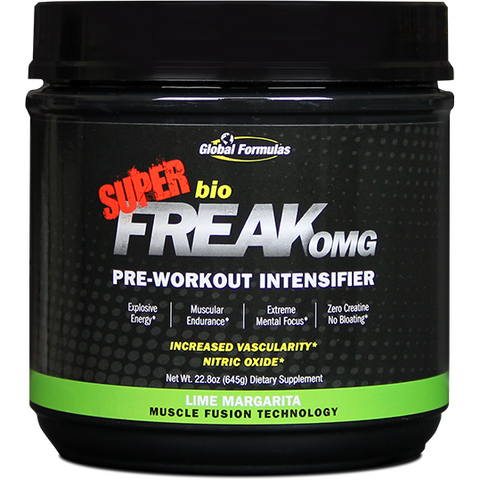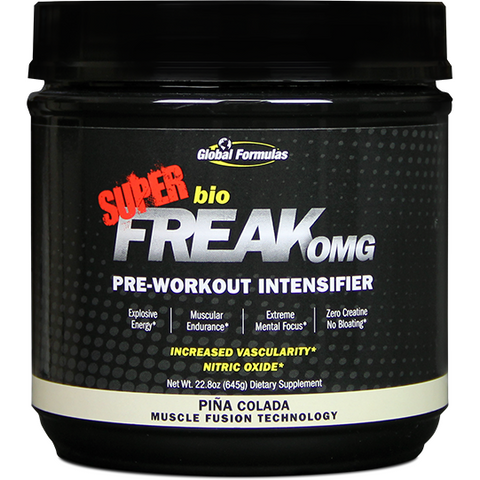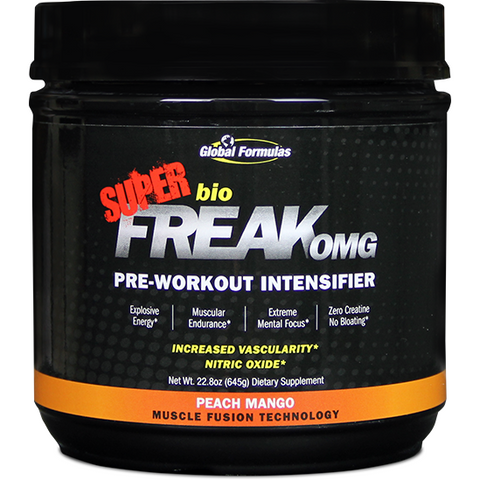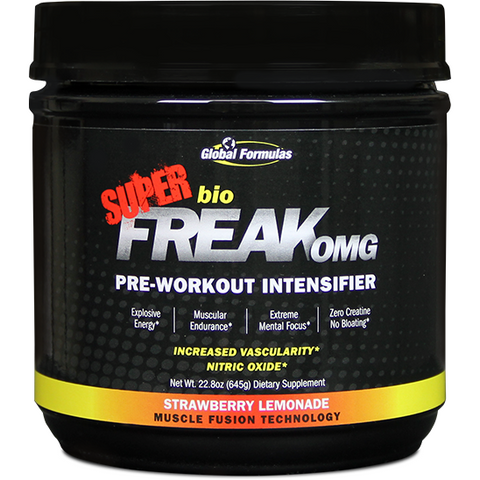 Global Formulas
SUPER bioFREAK OMG Pre Workout - Global Formula (30 srvs)
$57.99
$59.99
you save $2.00
Description 
SUPER bioFREAK OMG is one pre-workout that will take your workouts to new levels! It combines a blend of powerful ingredients to deliver enhanced pumps and focus.
SUPERbio FREAK OMG harnesses an extreme dose of L-Citrulline Malate to enhance blood flow and fill you with the fuel for your workout while providing ample support to your post-workout recovery.
This product is packed with a collage of vitamins and minerals expressly incorporated to provide explosive energy, enhance your endurance and magnify your focus.
Beta-Alanine is integrated to help support muscular endurance during short, high-intensity exercise.
This pre-workout intensifier also utilizes Agmatine Sulfate, which is a chemical found in bacteria, plants and animals. It is manufactured from the amino acid called Arginine and may help support athletic performance.
The benefits we know you're looking for:
May enhance pumps

May supports focus 

May help support enhanced recovery
WARNING: This product is very potent. Please assess tolerance by consuming half a scoop.
The information provided on this website and in our product descriptions is for informational purposes only and should not be considered medical advice. Our products have not been evaluated by the FDA and are not intended to diagnose, treat, cure, or prevent any disease. Individual results may vary. Always consult a healthcare professional before using any supplements, especially if you have allergies or medical conditions. Use our products at your own risk, and discontinue use if you experience any adverse reactions. By using our website or products, you agree that ASN USA is not liable for any damages or losses. We reserve the right to update information without prior notice.