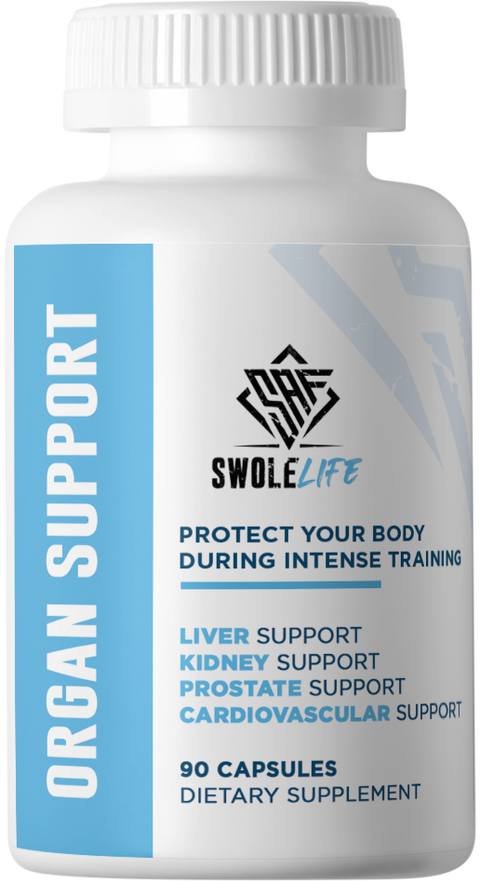 Swole AF
Organ Support - Swole AF (90 caps)
Description 
Your all-in-one solution for comprehensive organ health. This meticulously crafted supplement combines essential ingredients to nurture and maintain the well-being of your vital organs.
Key Ingredients 
Liver Support Blend: NAC (600 mg) and Milk Thistle (400 mg) work synergistically to detoxify and shield your liver, ensuring optimal toxin filtration.

Kidney Support: Cordyceps Sinensis (400 mg) promotes healthy kidney function, supporting overall renal health.

Cardiovascular Support: Hawthorn Berry (400 mg) contributes to a robust cardiovascular system, fostering heart health and overall vitality.

Prostate Support: Saw Palmetto (400 mg) aids in maintaining prostate health, providing proactive care for this crucial aspect of your overall well-being.
With Organ Support by Swole AF, you can be proactive in safeguarding the health of your essential organs. Prioritize your well-being with this all-in-one supplement and experience the confidence of knowing your body's core functions are well-supported.