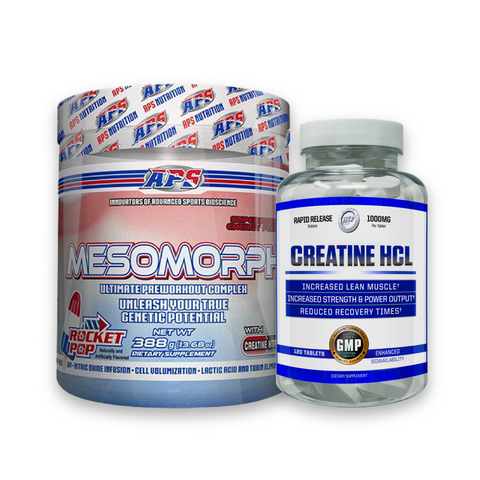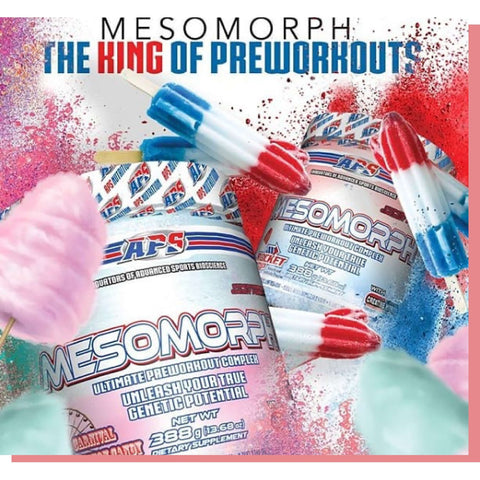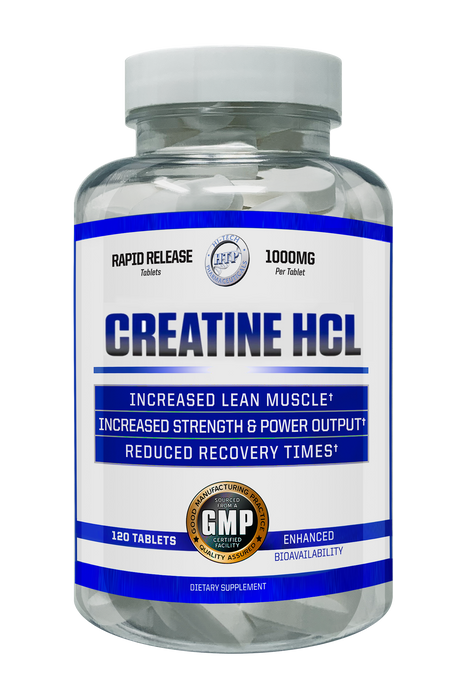 Hi Tech Pharmaceuticals
Mesomorph & Creatine HCL Stack
$59.99
$69.99
you save $10.00
Introducing our powerful duo of APS Mesomorph and Hi-tech Creatine HCL, the ultimate combination for enhancing your athletic performance and building lean muscle mass.
APS Mesomorph is a pre-workout supplement that packs a punch with its advanced formula of potent ingredients. With a blend of creatine nitrate, caffeine, beta-alanine, and other performance-enhancing compounds, APS Mesomorph provides explosive energy, increased strength, and intense focus to power through even the most grueling workouts.
Hi-tech Creatine HCL is a premium-quality creatine supplement that is designed to deliver maximum benefits without any bloating or water retention. This cutting-edge formula uses a unique delivery system that enables the creatine to be rapidly absorbed by the muscles, leading to improved strength, endurance, and muscle growth.
Together, APS Mesomorph and Hi-tech Creatine HCL provide a comprehensive solution for athletes and fitness enthusiasts who want to take their training to the next level. Whether you're a bodybuilder, powerlifter, or just looking to get in better shape, this dynamic duo will help you achieve your goals faster and more efficiently.
So why wait? Experience the power of APS Mesomorph and Hi-tech Creatine HCL today and unlock your full potential.
 Please note that the ingredient list may vary slightly depending on the specific version of the product. It's always a good idea to read the label carefully before use and consult with a healthcare professional.
The information provided on this website and in our product descriptions is for informational purposes only and should not be considered medical advice. Our products have not been evaluated by the FDA and are not intended to diagnose, treat, cure, or prevent any disease. Individual results may vary. Always consult a healthcare professional before using any supplements, especially if you have allergies or medical conditions. Use our products at your own risk, and discontinue use if you experience any adverse reactions. By using our website or products, you agree that ASN USA is not liable for any damages or losses. We reserve the right to update information without prior notice.