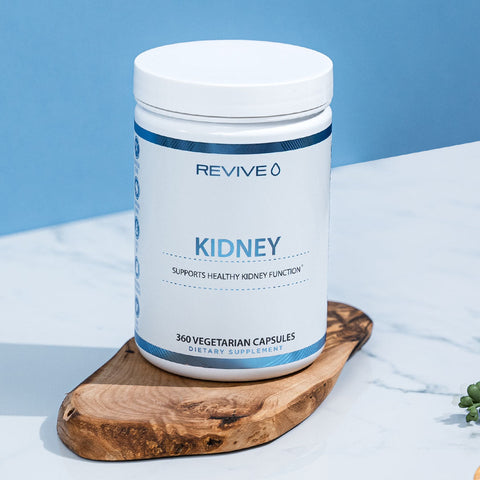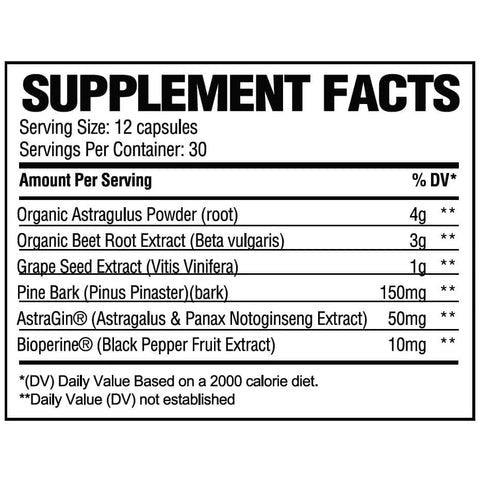 Revive MD
Kidney - Revive MD (360 Caps)
$49.99
$59.99
you save $10.00
Description
Revive MD Kidney 360c | Kidney Health
This Kidney support supplement has been formulated to help maintain and support already healthy kidney function. The formula includes four organic ingredients; astragalus powder, beetroot extract, grape seed extract, and pine bark. When combined, these ingredients can facilitate kidney health by improving blood flow and supporting already healthy kidney filtration levels., Daily use of this product may help to promote healthy laboratory markers of kidney function. This supplement can act as a natural method to protect the kidneys and counteract adverse effects that reduced blood flow or high blood pressure may have on the kidneys. 
Astragalus powder is a herbal adaptogen, used to protect and support the immune system, containing powerful antioxidants.
Beetroot extract has been shown to have a positive effect on the liver, with the potential ability to reduce muscle soreness after exercise and swelling.
Grape Seed Extract contains antioxidants and may be able to reduce swelling caused by injury, while Pine Bark extract may reduce inflammation and may improve mental cognition.
Benefits

May help support reduce stress on the kidneys
Maintains Already Health Blood Pressure
Protect the Kidneys
Lab Tested
Doctor Formulated
No Fillers
Natural Ingredients
Legal Disclaimer 
The information provided on this website and in our product descriptions is for informational purposes only and should not be considered medical advice. Our products have not been evaluated by the FDA and are not intended to diagnose, treat, cure, or prevent any disease. Individual results may vary. Always consult a healthcare professional before using any supplements, especially if you have allergies or medical conditions. Use our products at your own risk, and discontinue use if you experience any adverse reactions. By using our website or products, you agree that ASN USA is not liable for any damages or losses. We reserve the right to update information without prior notice.