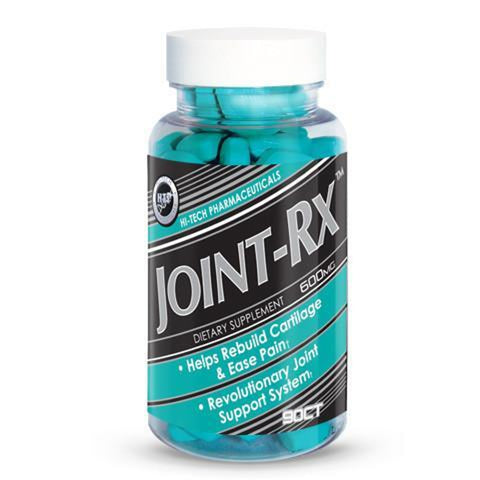 Hi Tech Pharmaceuticals
Joint Rx - Hi Tech Pharmaceuticals (90 Tabs)
$24.99
$39.95
you save $14.96
Hi-Tech Pharmaceuticals Joint Rx 90 Tabs | Joint Support Supplement
Joint-Rx contains crystalline glucosamine HCL, which is stabilized to facilitate maximum absorption into the bloodstream and is much more effective than glucosamine sulfate. Chondroitin sulfate is another common ingredient found in other joint products but is poorly absorbed. Joint-Rx contains a more expensive low molecular weight chondroitin sulfate, which clinical evidence demonstrates is safe and significantly more bioavailable and effective. Joint-Rx also contains other key ingredients, including Nexrutine, Turmeric Extract, SAMe and Boswellia extract that function as a joint support matrix and provide benefits related to COX-2 inhibition.

Hi-Tech Joint Rx Product Highlights & Benefits
Helps rebuild cartilage & ease pain
Revolutionary joint support system
Supports cartilage and joint function
COX-2 Inhibition
Directions
Take one tablet three times daily. This product is best taken near mealtime.