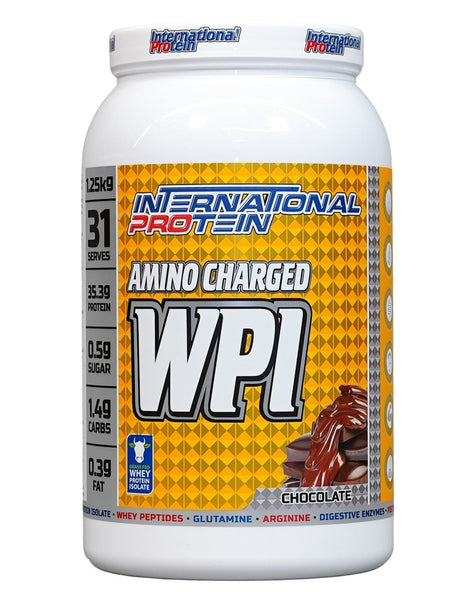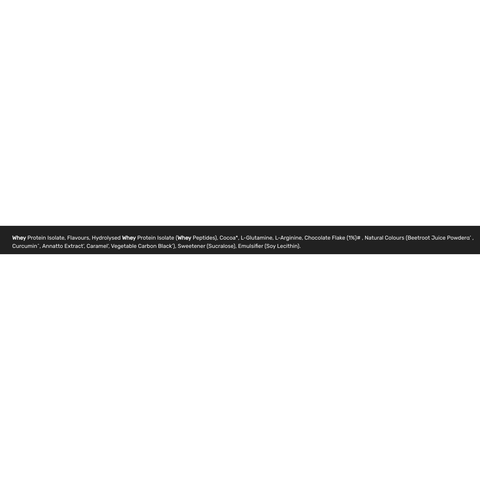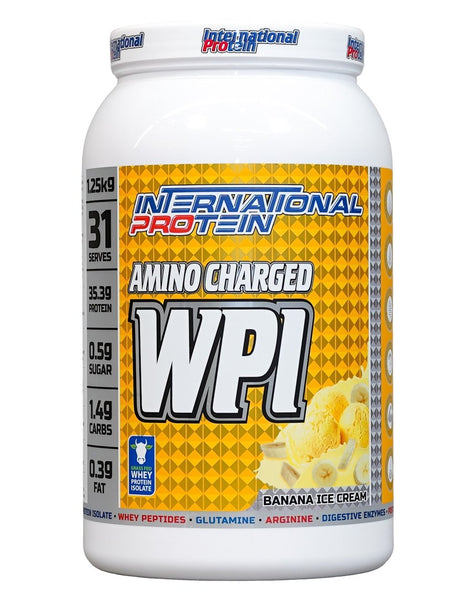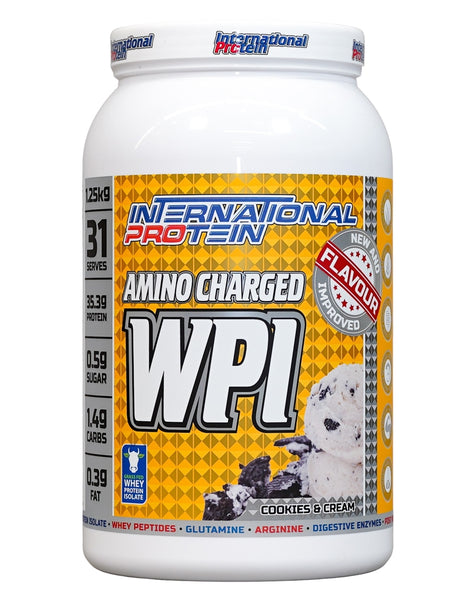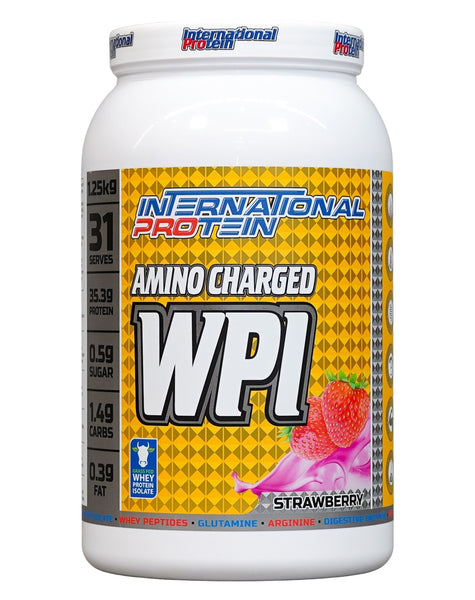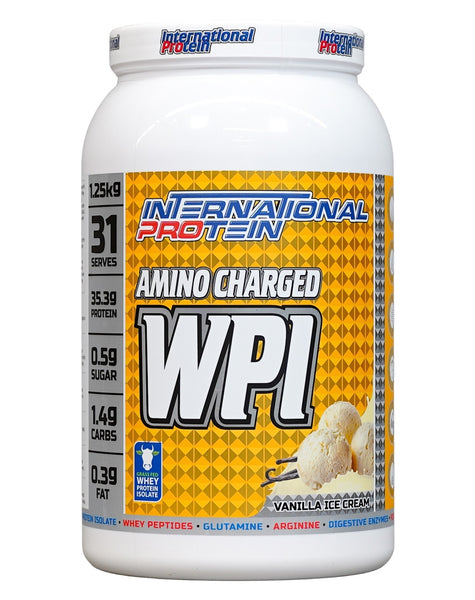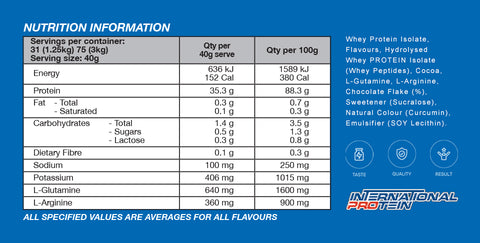 International Protein
Amino Charged WPI - International Protein
International Protein Amino Charged WPI Description
This "amino charged" Whey Protein Isolate (WPI) product from International Protein is a super-charged protein supplement boasting an essential amino acid line-up to rival any other product and is vital for muscle recovery post-workout.
Whether it's competitive bodybuilders, Olympic sprinters, triathletes, strongman competitors, professional fighters, or extreme sports daredevils the fact remains that some of the elite in human performance is utilizing the International Protein range of products.
The company owners have competed and become champions in their chosen fields so you know that the development of their product is overlooked by knowledge and experience. Nutrition and performance is what they know and it's what they do.
WPI has a high bio-availability and can synthesize high-quality muscle proteins along with peptides. Additionally, this product is reinforced with two important amino acids(L-glutamine and L-arginine)involved in protein metabolism. This is a rapidly absorbed protein product.
What's inside?
This product has negligible fat and simple carbs (less than 1 percent). The presence of L-glutamine and L-arginine helps strengthen tissues and the BCAA concentration is crucial for post-training muscle recovery.
Whey peptides are the amino acid chains from whey protein and help stimulate the production of proteins and speeding up muscle recovery.
Natural L-Glutamine is from the natural fermentation of rice and is totally free from chemicals. This amino is crucial for muscle repair post-training.
L-glutamine and L-Arginine enrich this product in order to boost its restorative and repair activity.
This is a very digestible product and is also gluten-free. It contains less than 1% fat and is free of aspartame.
Why do people love Amino Charged WPI?

100% Great Taste
Ultra-Low Fat – 99% fat-free
Ultra-Low Lactose
No thickeners or additives – sweetened with sucralose
Easy Mixing – just add water, quick and continent
The information provided on this website and in our product descriptions is for informational purposes only and should not be considered medical advice. Our products have not been evaluated by the FDA and are not intended to diagnose, treat, cure, or prevent any disease. Individual results may vary. Always consult a healthcare professional before using any supplements, especially if you have allergies or medical conditions. Use our products at your own risk, and discontinue use if you experience any adverse reactions. By using our website or products, you agree that ASN USA is not liable for any damages or losses. We reserve the right to update information without prior notice.