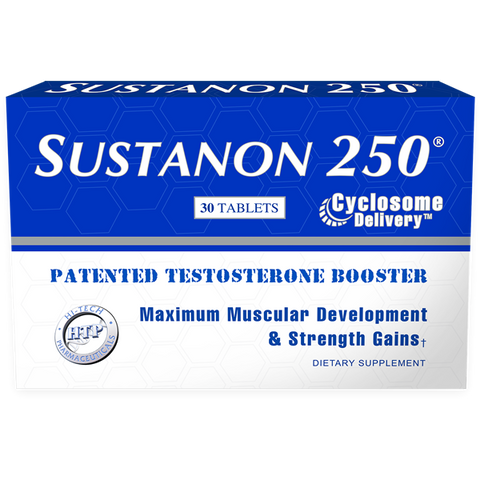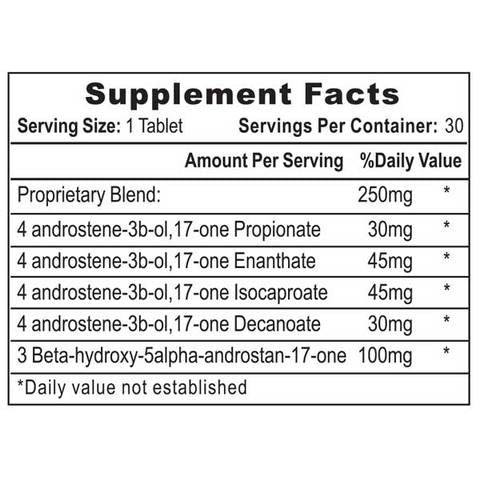 Hi Tech Pharmaceuticals
Sustanon 250 - Hi Tech Pharmaceuticals (30 Caps)
$59.99
$69.99
you save $10.00
Hi-Tech Pharmaceuticals Sustanon
If you're looking for a comprehensive test booster that can enhance muscle growth, boost strength and endurance, and promote recovery, then Hi-Tech Pharmaceuticals Sustanon can deliver results with a comprehensive prohormone and test booster designed to maximise muscular development and strength gains.

Testosterone Booster | Hi-Tech Pharmaceuticals Sustanon 250

Hi-Tech Pharmaceuticals presents the legendary Sustanon 250 with a new and improved formula! This prohormone and testosterone booster contains four different 4-andro agents and an epi andro, offering a straightforward approach to boosting testosterone, strength, and gains.


Sustanon 250 Benefits

May Potentially Promote Maximum Muscular Development
May Potentially Boost Strength Gains
Contains Patented Testosterone Boosters
Potent, Single-Dose Tablet for Convenience
 Aims to Support Muscular Development & Strength
Featuring a New & Improved Formula
Hi-Tech Pharmaceuticals Sustanon 250 Warnings
These statements have not been evaluated by the Food & Drug Administration.
References
Liu TC, Lin CH, Huang CY, Ivy JL, Kuo CH. Effect of acute DHEA administration on free testosterone in middle-aged and young men following high-intensity interval training. 2013.

https://www.ncbi.nlm.nih.gov/pubmed/23417481
Please note that individual results may vary, and the effectiveness of this product may differ from person to person. As with any prohormone or testosterone booster, it's essential to use with caution and follow recommended guidelines. For best results and safety, consider consulting with a healthcare professional before use.
The information provided on this website and in our product descriptions is for informational purposes only and should not be considered medical advice. Our products have not been evaluated by the FDA and are not intended to diagnose, treat, cure, or prevent any disease. Individual results may vary. Always consult a healthcare professional before using any supplements, especially if you have allergies or medical conditions. Use our products at your own risk, and discontinue use if you experience any adverse reactions. By using our website or products, you agree that ASN USA is not liable for any damages or losses. We reserve the right to update information without prior notice.