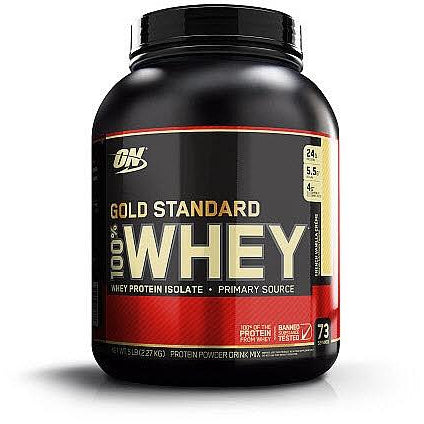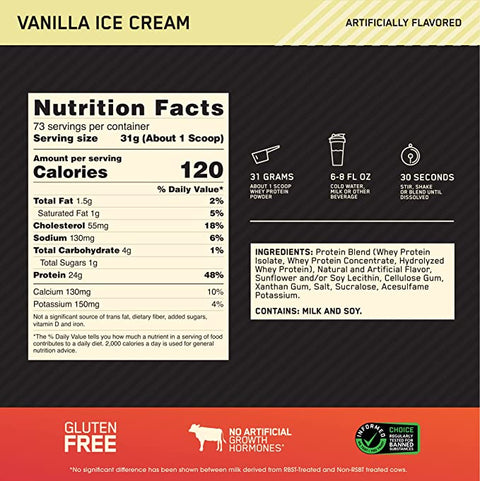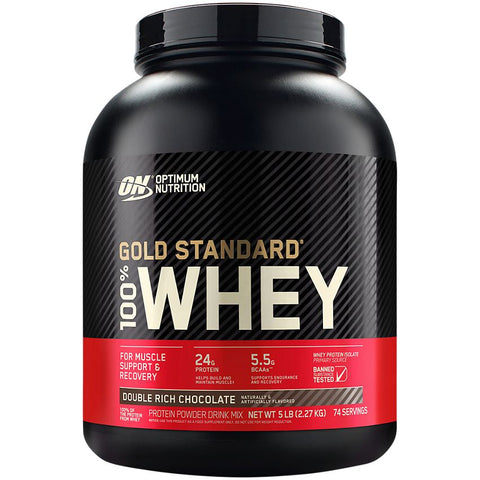 Optimum Nutrition
ON - Gold Standard Whey Protein 5 LB
$89.99
$99.99
you save $10.00
Description 
There is a reason that Optimum Nutrition's 100% Whey Gold Standard Protein is one of the most well-known proteins on Earth.

Each serving contains 24g of Optimum Nutrition's protein blend, containing whey protein isolate, concentrate, and protein peptides. All across the 10 delicious flavors, the consistency of quality is unparalleled.

Gold Standard Whey's prime blend of protein isolate and concentrate accommodates rapid absorption for post-exercise use but still has the versatility to be used throughout the day as well. There should be no time restrictions on when you can help your muscles to grow and recover – you have your on-the-go protein always ready.

With a mere 120 calories per scoop, as well as 5.5g of naturally occurring BCAAs, and 4g of glutamine, no matter what your sporting avenue is, athletes worldwide never hesitate to reach for a tub of Gold Standard Whey by Optimum Nutrition fuel their bodies and ensure they are getting their protein in each day.

Legal Disclaimer 
The information provided on this website and in our product descriptions is for informational purposes only and should not be considered medical advice. Our products have not been evaluated by the FDA and are not intended to diagnose, treat, cure, or prevent any disease. Individual results may vary. Always consult a healthcare professional before using any supplements, especially if you have allergies or medical conditions. Use our products at your own risk, and discontinue use if you experience any adverse reactions. By using our website or products, you agree that ASN USA is not liable for any damages or losses. We reserve the right to update information without prior notice.