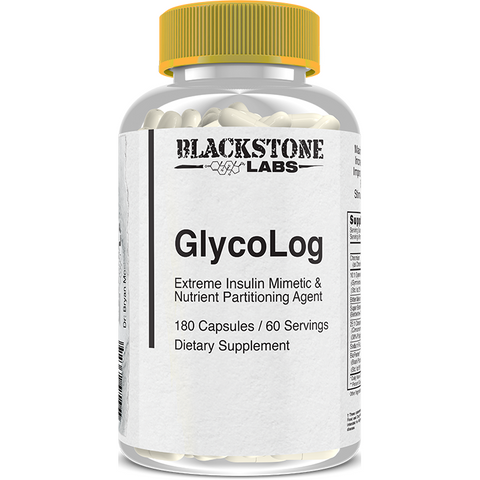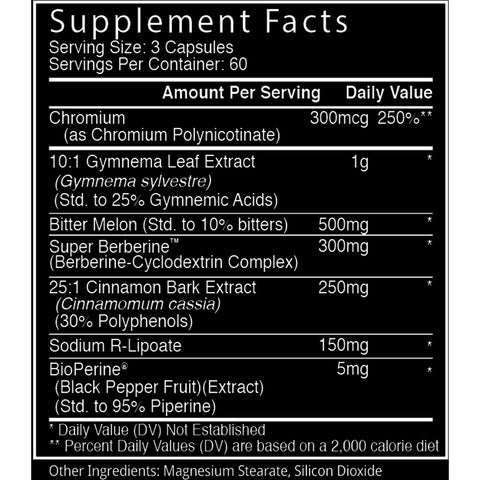 Blackstone Labs
Glycolog - Blackstone Labs (180 caps)
Cut out the influencer BS and stop listening to those TikTokers. Carbohydrates are not your enemy, so don't fall into the sheep herd of no-carb diets. Instead, utilize the carbs you consume with a nutrient partitioner like Blackstone Labs Glycolog.
This formula is designed to ensure your carbohydrate intake is shuttled directly towards your muscles instead of to your waist. Despite what those so-called health influencers talk about, carbohydrates are an essential part of any diet and are pivotal to muscle growth. Don't let some social media posts prevent you from building gains.

With Blackstone Labs Glycolog, you can take full advantage of the muscle-building benefits of carbohydrates, helping convert carbs to energy while reducing the amount of carbs stored as fats. This formula can deliver enhanced muscle gains, bigger muscle bumps and improved glucose utilization.

Blackstone Labs Glycolog contains Chromium, Gymnema Leaf Extract, Bitter Melon, Super Berberine, Cinnamon Bark Extract, Sodium R-lipoate and BioPerine to deliver effective results in convenient capsule form. Tune out the fake news and turn your carbs into gains.

Why you need Blackstone Labs Glycolog:
Helps convert carbs into energy

Reduces carbs being stored as fat

Promotes muscle growth

Enhanced pumps

Improves glucose utilization