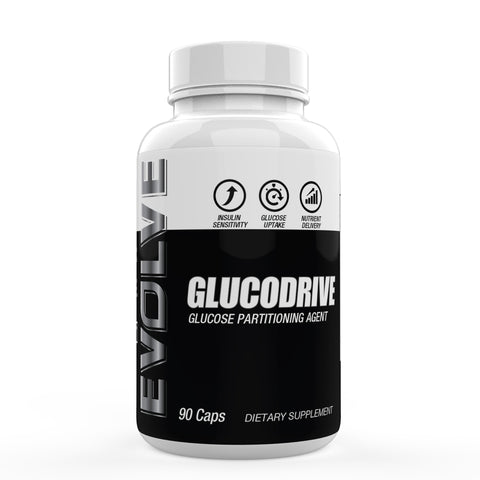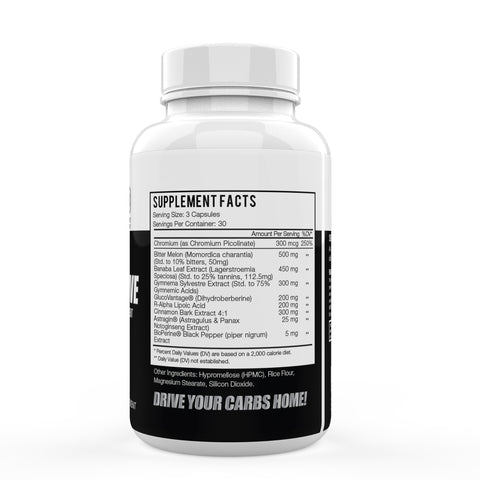 Evolve Nutrition
GlucoDrive - Evolve Nutrition (90 caps)
Description 
Looking for an over-engineered pill to support your health and aging? Introducing Glucodrive by Evolve Nutrition.
Features
May help support carb usage for muscle growth

It may helps support reduce stored carbs converting to body fat

Improves nutrient metabolism

Suitable for bodybuilders
Benefits
When it comes to shredding, losing hard-earned muscle mass is a common concern for many, especially when bodybuilding or working towards strategic body composition goals. Thanks to Glucodrive from Evolve Nutrition, those concerns are a thing of the past when used with a killer diet and training regime. 
With ingredients as potent as these, it's no wonder Glucodrive is the hottest body goal supplement on the market today, especially for those who use fasting as a weight loss tool. Support your fat loss goals while maintaining muscle mass, promote inner and outer wellness long term, and enjoy the anti-aging properties thanks to a matrix of powerful elements. 
This great formula contains Chromium, Bitter Melon Extract, Banaba Leaf Extract, Gymnema Sylvestre Extract, GlucoVantage, Cinnamon Bark Extract, and Astragin, to name a few. 
Legal Disclaimer These statements have not yet been evaluated by the United States Food and Drug Administration. This product is not intended to diagnose, treat, cure, or prevent any disease. Statements regarding dietary supplements have not been evaluated by the FDA and are not intended to diagnose, treat, cure, or prevent any disease or health condition.