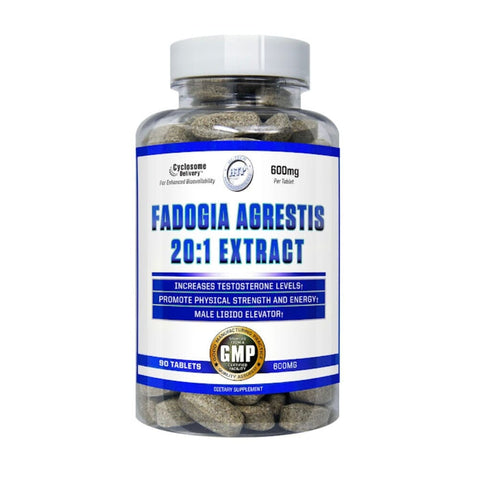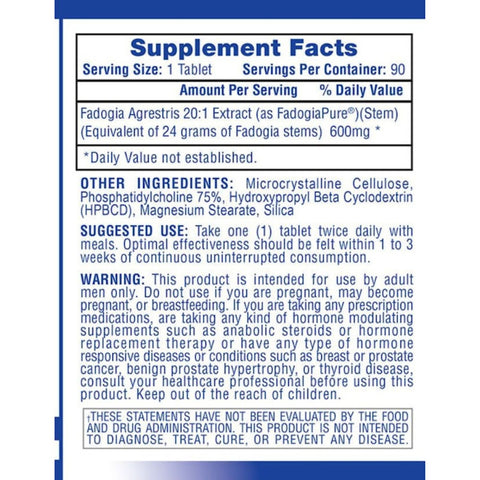 Hi Tech Pharmaceuticals
Fadogia Agrestis 20:1 - Hi Tech Pharmaceuticals (90 tabs)
Hi-Tech Pharmaceuticals Fadogia Agrestis 20:1 90 Count
Hi-Tech Pharmaceuticals offers Fadogia Agrestis 20:1 Extract, a formula that may potentially help support increased free and total testosterone levels in the blood. With 600mg of Fadogia Agrestis 20:1 Extract per serving, this product aims to potentially enhance physical and athletic performance and is intended for use by men only.
Produced in a GMP-certified facility, Fadogia Agrestis 20:1 Extract features Hi-Tech's CyclosomeTM delivery system, which may enhance absorption. This formula is fortified to potentially support healthy testosterone levels, while also aiming to boost energy, performance, and strength. It may stack well with Tongkat Ali to potentially provide even more benefits.
Why Consider Fadogia Agrestis?
May Potentially Increase Testosterone Levels
May Potentially Promote Physical Strength and Energy
May Potentially Enhance Vitality
May Potentially Boost Libido
Side Effects & Warnings This product is intended for use by adult men only. Do not use if you are pregnant or nursing. If you are taking medication or have a medical condition, consult with your healthcare physician before use. Keep out of reach of children. Store in a cool dry place.
The information provided on this website and in our product descriptions is for informational purposes only and should not be considered medical advice. Our products have not been evaluated by the FDA and are not intended to diagnose, treat, cure, or prevent any disease. Individual results may vary. Always consult a healthcare professional before using any supplements, especially if you have allergies or medical conditions. Use our products at your own risk, and discontinue use if you experience any adverse reactions. By using our website or products, you agree that ASN USA is not liable for any damages or losses. We reserve the right to update information without prior notice.