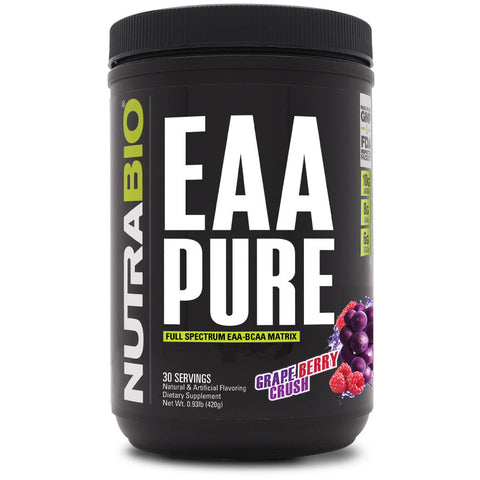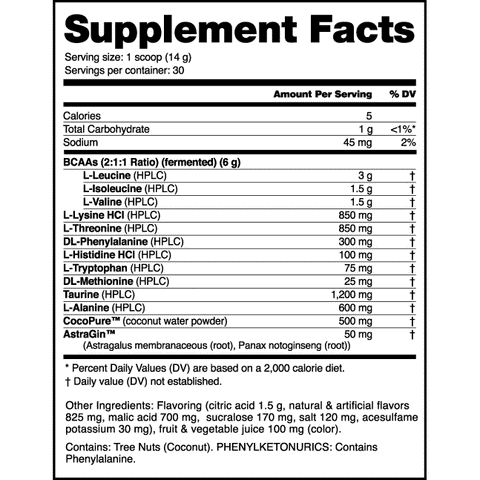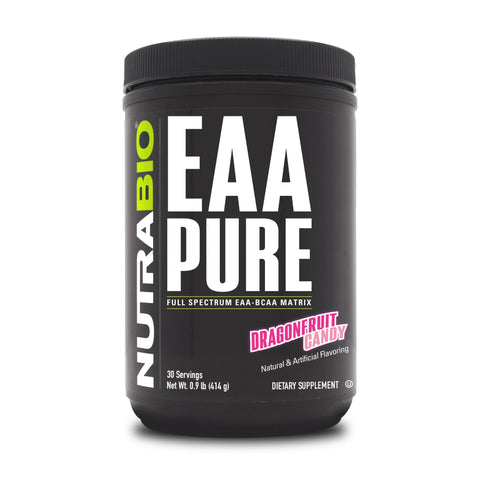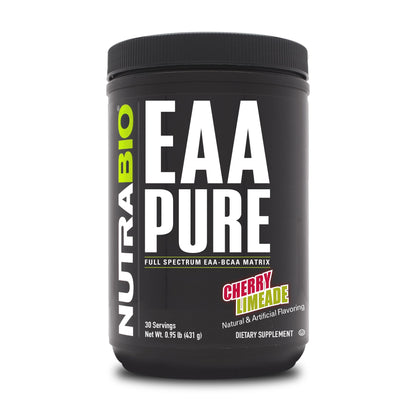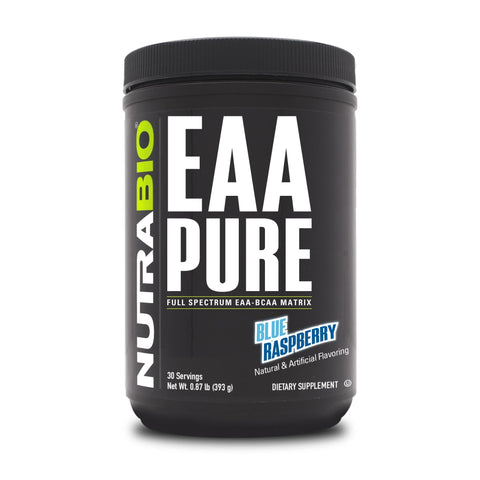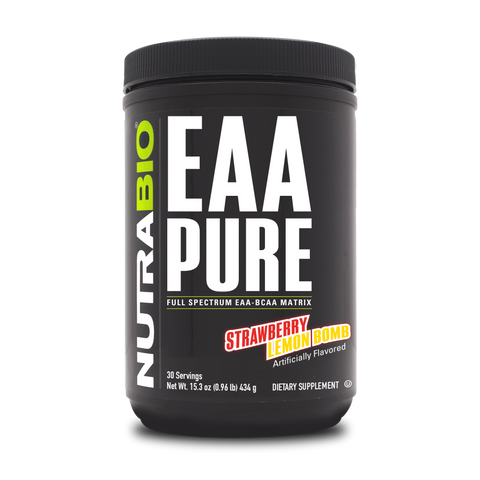 Nutrabio
EAA Pure - Nutrabio (30 srvs)
Description 
NutraBio EAA PURE is a full-spectrum amino acid drink that supports the repair and rebuilding of muscle during and after intense exercise. Its all-day recovery formula is designed to be sipped throughout the day to keep you in an anabolic state. We've included all 9 essential amino acids (EAAs) that are required to maintain and build muscle along with coconut water and AstraGin to give EAA PURE superior hydration and absorption properties to help improve training endurance and deliver nutrients to the muscle.
Key Benefits  
All 9 Essential Amino Acids (8G)
Fermented BCAAs (6G)
Full Spectrum Amino Acids (10G)
Astragin for Enhanced Absorption
Coconut Water Powder for Muscle Hydration
Non-GMO | Gluten Free | Vegetarian | Kosher
Legal Disclaimer 
The information provided on this website and in our product descriptions is for informational purposes only and should not be considered medical advice. Our products have not been evaluated by the FDA and are not intended to diagnose, treat, cure, or prevent any disease. Individual results may vary. Always consult a healthcare professional before using any supplements, especially if you have allergies or medical conditions. Use our products at your own risk, and discontinue use if you experience any adverse reactions. By using our website or products, you agree that ASN USA is not liable for any damages or losses. We reserve the right to update information without prior notice.