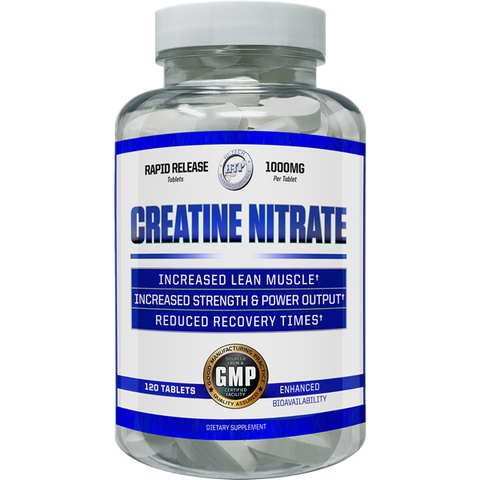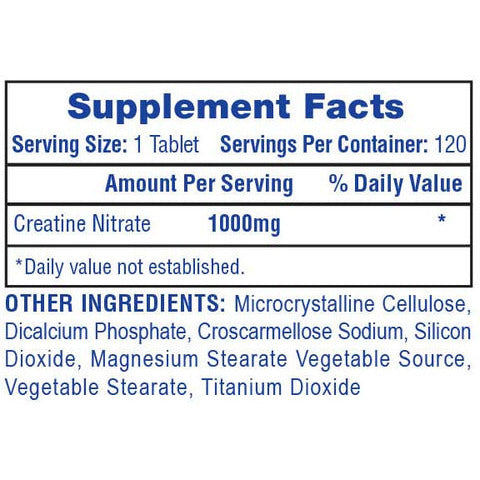 Hi Tech Pharmaceuticals
Creatine Nitrate - Hi Tech Pharmaceuticals (120 Tabs)
Hi-Tech Pharmaceuticals Creatine Nitrate
Take your creatine game to a new level and maximize your muscle growth, strength, and recovery with Hi-Tech Pharmaceuticals Creatine Nitrate. With enhanced bioavailability, this convenient tablet alternative delivers the researched benefits of Creatine Nitrate and can incite massive nitric oxide level increases.
According to research at UCLA, Creatine Nitrate is 1000% more water soluble than either Creatine Monohydrate or other creatine derivatives. This ensures unmatched water solubility and superior absorption, allowing you to maximize the benefits of Creatine and push yourself to new limits. Hi-Tech Pharmaceuticals Creatine Nitrate is designed to deliver lean, hard, and dry muscles that will change the way you look at yourself in the mirror.
With 1000mg of Creatine Nitrate per tablet, Hi-Tech Pharmaceuticals Creatine Nitrate may help supports phenomenal gains in muscle strength, stamina, and fullness. It can help you find that extra rep, complete one more set, and demolish any previous strength, endurance, or personal bests.
Why you should take Creatine Nitrate:
Rapid-release formula

Supports lean muscle mass

Supports strength & power output

May help support reduced recovery time

Convenient tablet form