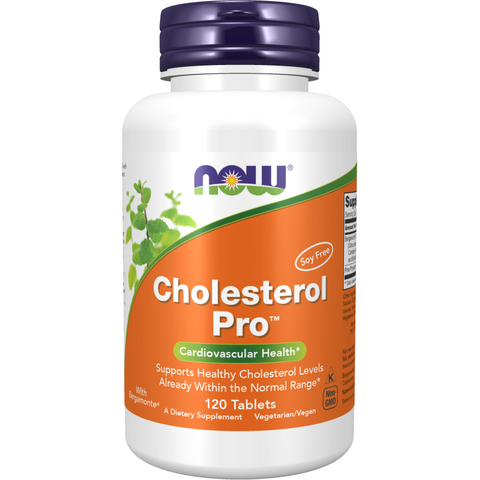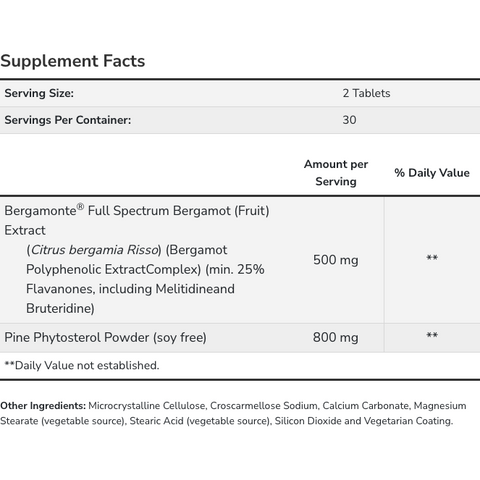 Now Foods
Cholesterol Pro™ - Now Foods (120 Tablets)
Description 
Now Foods Cholesterol Pro offers advanced support for your cardiovascular health, specifically focusing on maintaining a healthy lipid profile and promoting overall heart wellness. With a unique blend of scientifically-backed ingredients, each serving of Cholesterol Pro provides comprehensive support to help you maintain healthy cholesterol levels.


Key Benefits:


Healthy Cholesterol Balance: Cholesterol Pro contains a synergistic blend of plant sterols, pantethine, and policosanol, known for their ability to promote healthy cholesterol levels already within the normal range.
Cardiovascular Support: By supporting healthy cholesterol levels, Cholesterol Pro helps maintain optimal cardiovascular function and promotes heart health.

Antioxidant Protection: Cholesterol Pro incorporates powerful antioxidants, including CoQ10 and alpha-lipoic acid, to help protect against oxidative stress and promote overall well-being.

Blood Sugar Regulation: Some ingredients in Cholesterol Pro, such as chromium and cinnamon, are known for their potential to support healthy blood sugar levels already within the normal range, providing additional metabolic support.

Liver Health: The inclusion of artichoke extract and inositol in Cholesterol Pro promotes liver health, aiding in proper bile production and supporting the body's natural detoxification processes.

Comprehensive Formula: Now Foods Cholesterol Pro combines the benefits of multiple key ingredients to deliver a comprehensive formula that supports overall cholesterol management and cardiovascular wellness.


With Now Foods Cholesterol Pro, you can confidently take charge of your cholesterol levels and support your heart's vitality. Our formula is free from artificial additives, non-GMO, and suitable for vegetarians, ensuring you receive a high-quality product you can trust. As always, consult with a healthcare professional before starting any new supplement regimen.
The information provided on this website and in our product descriptions is for informational purposes only and should not be considered medical advice. Our products have not been evaluated by the FDA and are not intended to diagnose, treat, cure, or prevent any disease. Individual results may vary. Always consult a healthcare professional before using any supplements, especially if you have allergies or medical conditions. Use our products at your own risk, and discontinue use if you experience any adverse reactions. By using our website or products, you agree that ASN USA is not liable for any damages or losses. We reserve the right to update information without prior notice.