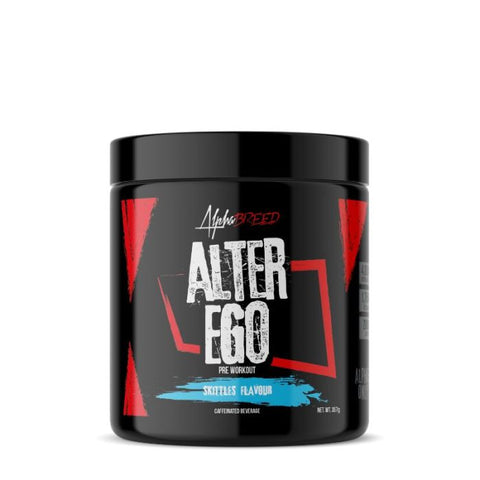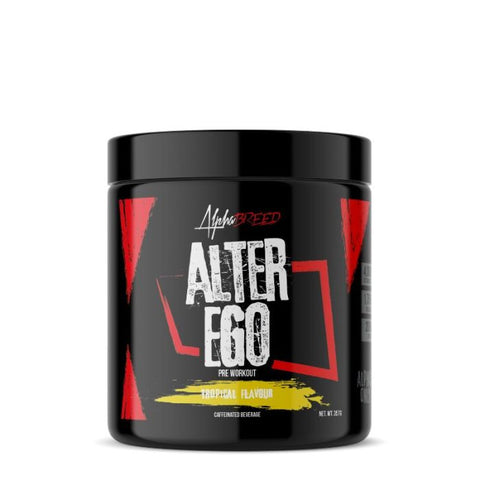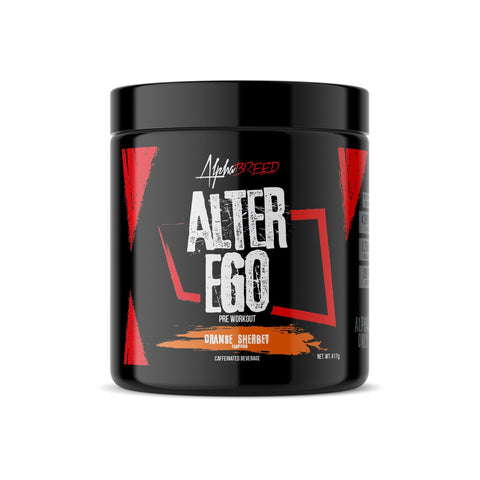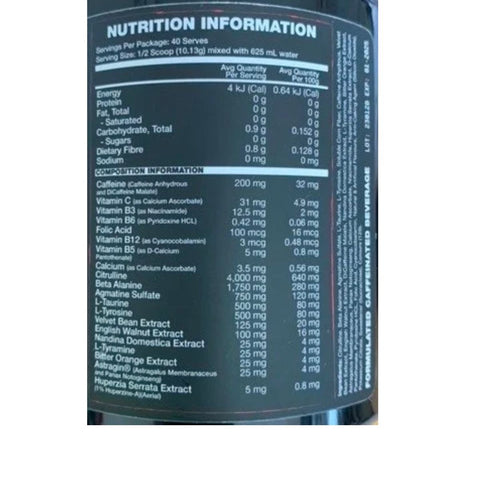 Alphabreed Nutrition
Alter Ego Pre Workout - Alphabreed Nutrition (20 srvs)
Alpha Breed Alter Ego 
Addicted to results? Unleash your alter ego in the gym with Alpha Breed Alter Ego.
Key Features
Promotes mental focus

Can incite shredded muscle pumps

May maximize strength and power

Supports serious energy
Benefits
If you like your pre-workouts high-stim and prefer your pump to feel like your arms are going to burst, Alpha Breed Alter Ego should be your weapon of choice. Offering adrenaline-like energy and the focus of a lion, this mighty pre-workout can deliver pumps beyond belief and results that better your best.
We don't need to tell you what that 300mg of Caffeine Anhydrous is for, but that 6,000mg dose of L-Citrulline Malate? Consider that your source of blood-bursting pumps. Beta-Alanine can drive you through the most intense training, while ingredients like L-Taurine, L-Arginine AKG, Astragin, and more work to create a no-excuses formula built for gains.
Summary
Stay in the zone and perform beyond your limits with Alpha Breed Alter Ego.