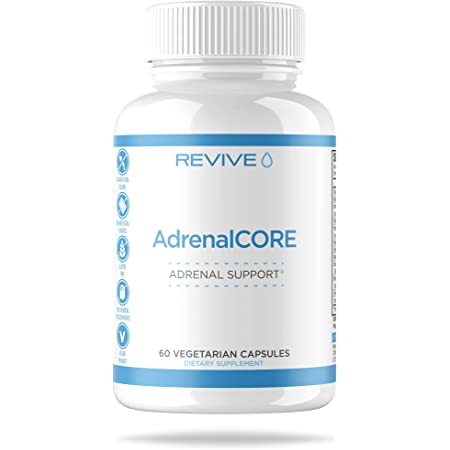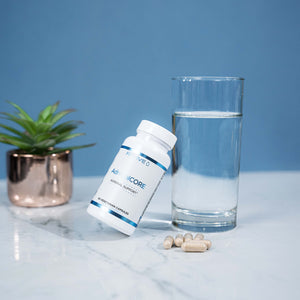 Revive MD
AdrenalCORE - Revive MD (60 Caps)
$33.91
$39.99
you save $6.08
AdrenalCORE from Revive
Revive Supplements AdrenalCORE is a carefully formulated supplement designed to support your body's natural response to stress and promote overall well-being. This innovative formula features a synergistic blend of adaptogenic herbs, vitamins, and minerals that work together to nourish and support your adrenal glands, which play a role in regulating your body's stress response. With ingredients like ashwagandha and Rhodiola rosea, AdrenalCORE aims to reduce fatigue, enhance mental clarity, and promote a sense of calm and relaxation.
Promote the body's response to stress Our signature adrenal support supplement was formulated to facilitate a healthy HPA axis and maintain overall balance. Our adrenal supplements can help support healthy energy levels and may contribute to overall mental performance without the use of artificial ingredients or harmful chemicals.
Suggested Use: As a dietary supplement, take two (2) veggie capsules daily with 8-12 fl oz of water, preferably with a meal.
Key Ingredients
Adrenal Concentrate Adrenal glands produce hormones that are involved in regulating metabolism, immune system, blood pressure, and other essential functions.
Eleuthero Root Extract Eleuthero is an ingredient that may help support the brain, immune system, and certain hormones.
Rhodiola Rosea Root Extract Rhodiola is commonly used to may help support a reduction of stress and increase mental and physical performance.
Legal Disclaimer 
The information provided on this website and in our product descriptions is for informational purposes only and should not be considered medical advice. Our products have not been evaluated by the FDA and are not intended to diagnose, treat, cure, or prevent any disease. Individual results may vary. Always consult a healthcare professional before using any supplements, especially if you have allergies or medical conditions. Use our products at your own risk, and discontinue use if you experience any adverse reactions. By using our website or products, you agree that ASN USA is not liable for any damages or losses. We reserve the right to update information without prior notice.